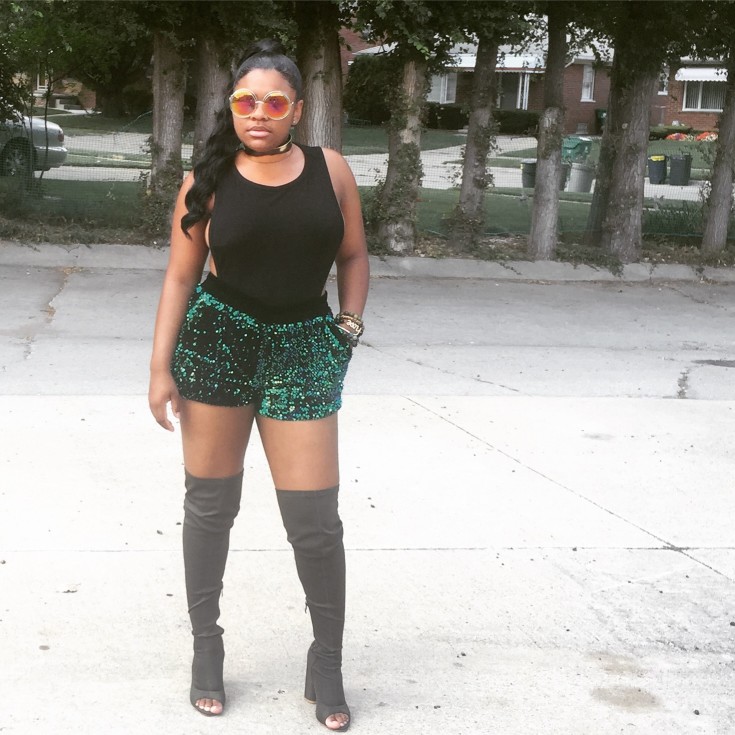 Ever since I saw the Yeezy Season 2 shoe selections for women, I've been in love! From the clear ankle strap sandals (Lucite sandals), sock fit booties (Knit Ankle Boot), and of course my favorite from the collection, the High Knit Boot With Open Toe, all the shoes were just dope! Now since the release of Yeezy Season 2, I'm noticing the "sock fit" boots and bootie trend so you know I had to jump on trend and cop me a pair….for less of course! Lol!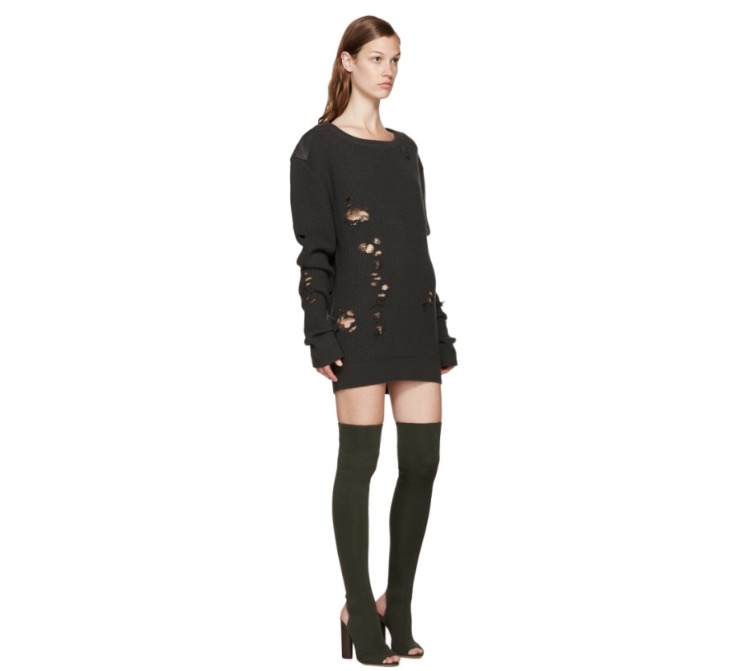 After coming across the wonderful site of EGO from a friend, I was able snatch me a pair of Yeezy look-a-like's for only $50 while the originals will set you back about $995! Although the boot comes in about three different colors, I decided to go with the olive and I must say I'm kind of in love! I will definitely be getting good wear out these boots this fall! I've already worn them twice and Fall isn't even all the way here yet! Lol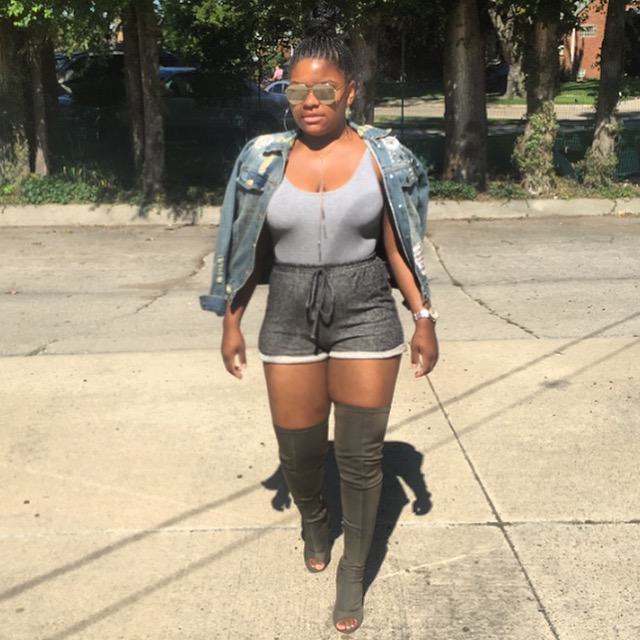 I first wore them when I attended the "Women of Bad Boy" Brunch and paired them with sporty shorts from U Gotta Have It Boutique, Thong Bodysuit from Kouture Styles, and a denim jacket from C'est La Vie. I was going for a more athleisure look here.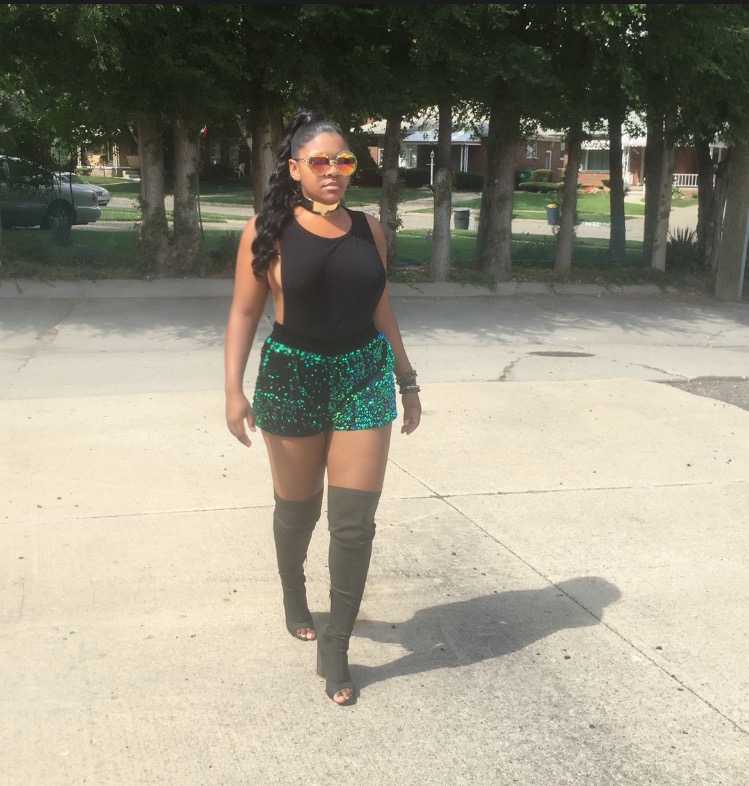 The 2nd time I wore them for my birthday! I paired them with sequin shorts and another black body suit I got from Kouture Styles last year. You can shop my exact look for less here and another option here.