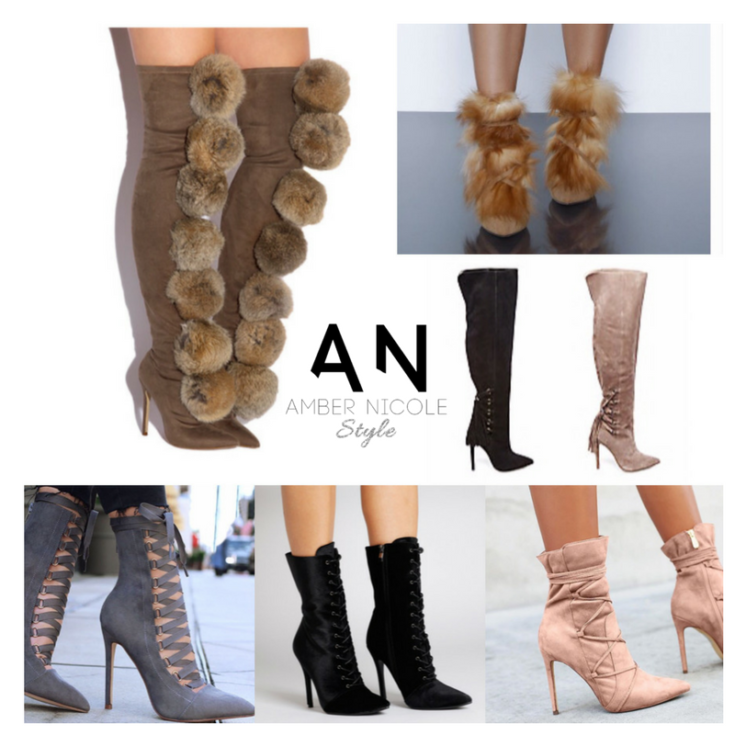 Are you one of those people who feel as if since its a new season that means shopping?!? Me too! Lol! Fall is my favorite season and in my opinion, its the easiest season to get dressed in! You can throw on a pair of jeans or leggings with a pair of boots or booties, and a jacket or coat and look effortlessly BOMB! We all know shoes make for 90% of your outfit, so if your shoes are off, the entire outfit is a flop. During the Fall season I usually purchase 2-3 pairs of boots and wear them the whole season, of course mixing and matching them with different outfits. The perfect boot is my favorite Fall accessory! I am obsessed with boots during the Fall, especially detailed boots and I love a good over the knee boot! I have actually been eyeing a few chic pair of boots recently that I am considering purchasing for the new season. So if you still haven't decided which boots to purchase this Fall, hopefully my list below of My Top Five Boots to Own This Fall could help you!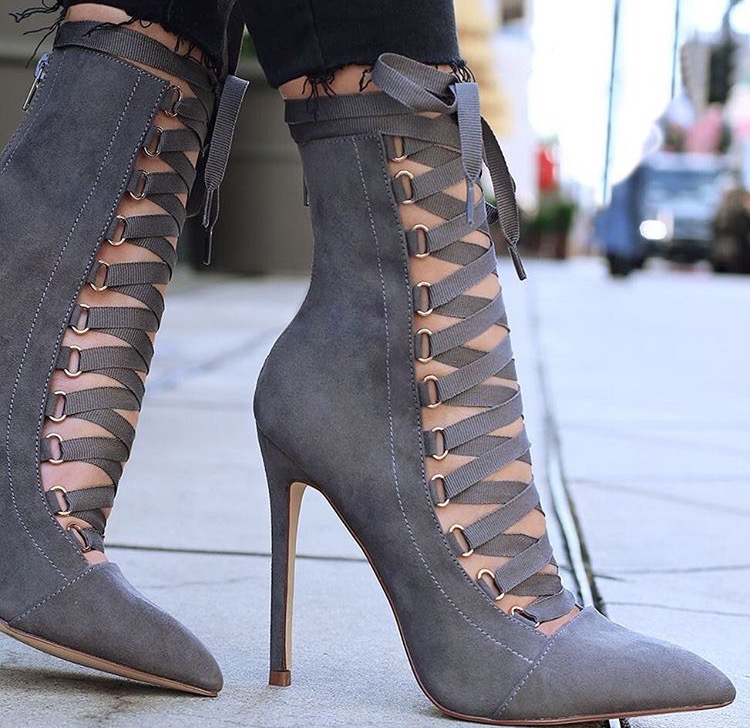 First up is my favorite bootie on the list! I actually spotted these before the season started just scrolling social media and I screen grabbed them to my phone! I still haven't ordered them because I like to try my shoes on before I purchase them. At any rate, they are from Lola Shoetique and you can grab them here.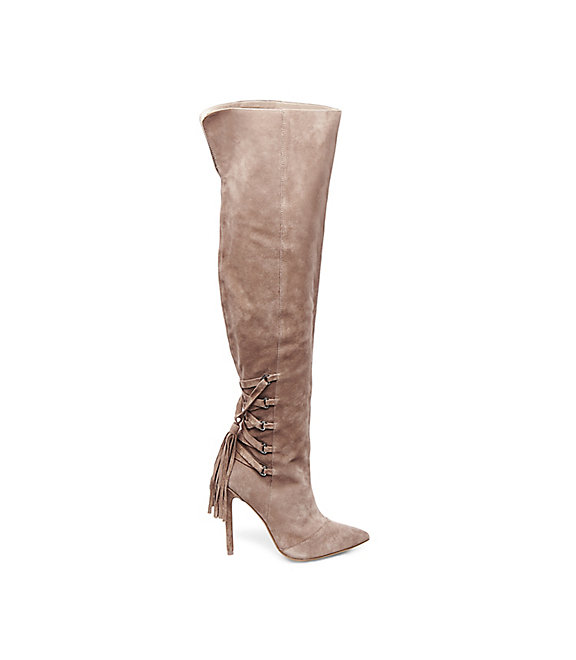 Next up are these beauties from Steve Madden! Now I actually spotted these in person at the Steve Madden store. They were so cute on display so I tried them on and they really didn't do it for me, BUT I am considering going back to try on the black pair. Hopefully the black pair has me at hello because I really do like these boots! Nevertheless, you can grab yours here or your local Steve Madden store. Can you believe these boots are under $200?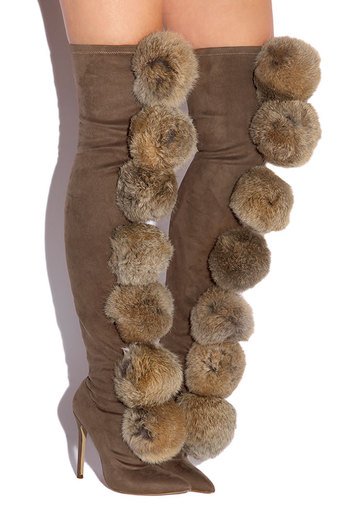 You know what I like about these boots? They remind me of the Jimmy Choo Deeta Fur Boots! And as you know, I love a good "look for less" and these are actually cute and different! I can definitely make a statement in these boots and so can you! These are also from Lola Shoetique and you can grab them here. Which color would you prefer? the taupe or black? I'm leaning towards the taupe!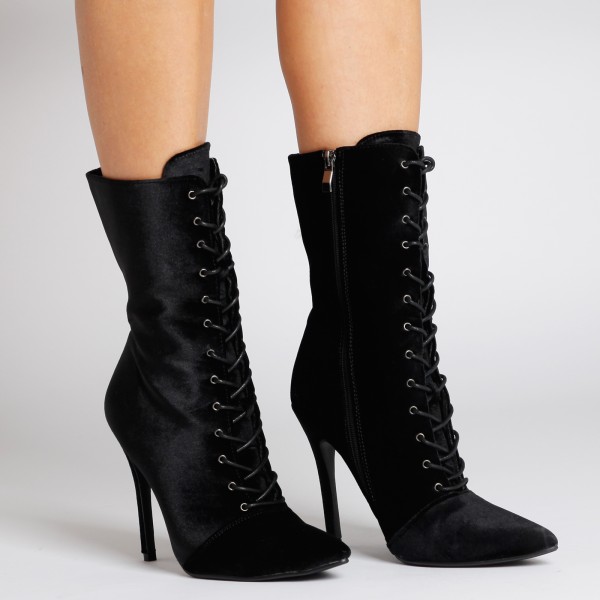 Next up is the perfect everyday bootie for Fall!! I know if I get these I am gonna wear these out! Not only are they on trend with the velvet fabric, but they look very comfortable! View other colors and purchasing details here. I actually like all three colors so its hard to choose.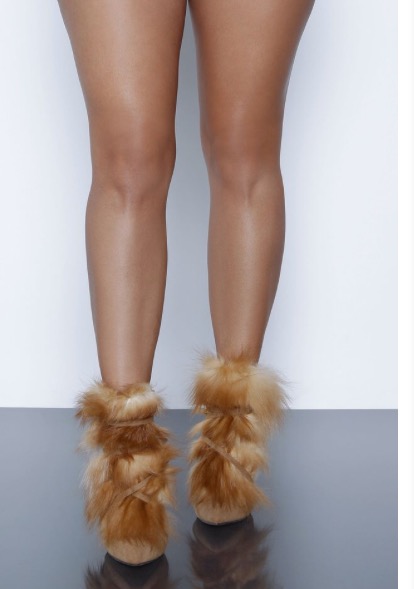 And lastly, are these fur booties! My two favorite combinations for Fall, fur and boots all in one! These are super cute! I would suggest a more calm outfit with these to let the boots do the talking. They also come in a wine color that's cute too! Make your decision at Kloset Envy here.
Well, that's all! I'm sure I'll have more Fall must-haves for you guys soon because I am always looking for the cutest Fall wardrobe items!!