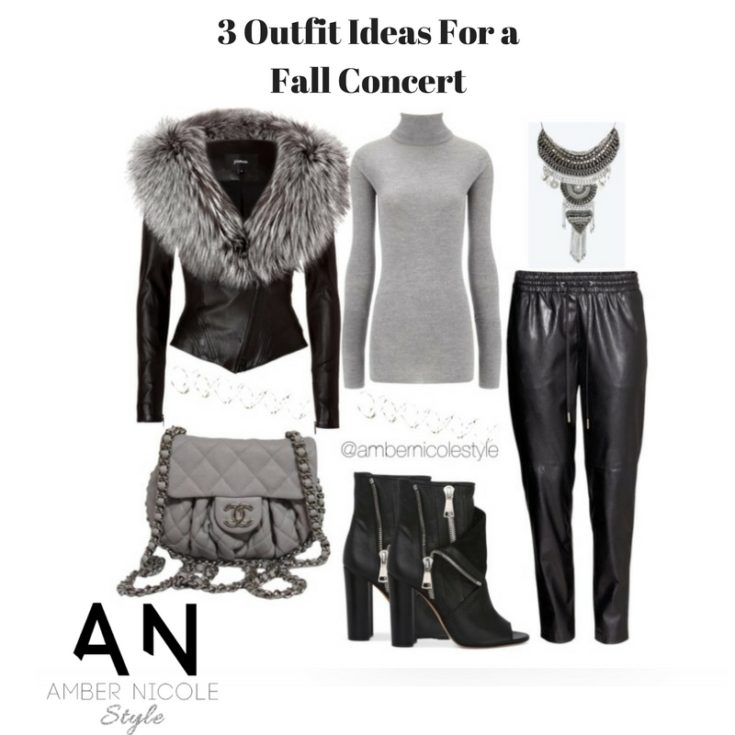 Although the Fall and Winter months are extremely cold and sometimes not the best weather to be out on the town in, it doesn't stop most of us from getting out to enjoy ourselves! There's still a lot to do during the Fall months like attending a concert! Getting dressed for a concert in the Fall or Winter can be a challenge. Of course, you have to stay warm because it may just be freezing outside but you don't want to dress too warm and then get inside the concert and sweat bullets, or don't have anywhere to put your coat and extra belongings. I know for me, I would definitely want to be comfortable because there may be a lot of walking and standing. This is where the decision on wearing heels come in into play! I always suggest heels for any occasion, even a concert but opt for a more comfortable heel as in a chunky heel with a platform or that go-to heel in your closet that we all have that's the most comfortable! Below I have curated 3 outfit ideas to help you in getting dressed for a Fall or Winter concert!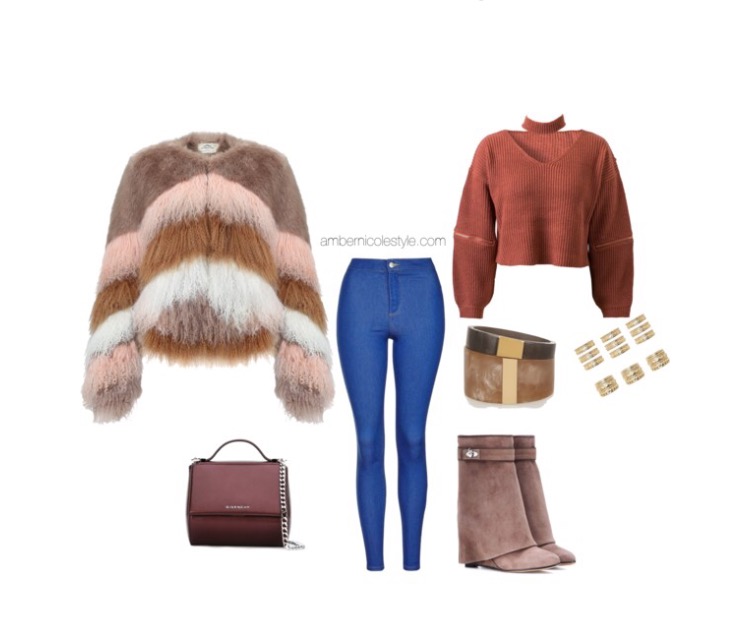 For this look I kept things very comfy and casual with high waist skinny jeans, a cropped sweater, wedge booties, and a cross body bag. With this look, you can take the coat off when you get inside and still stay warm because you have on the sweater underneath. You could get creative with this look by your choice of sweaters. Try a sweater with fringe, a sweater with a choker, a sweater with fur sleeves, or any unique/detailed sweater!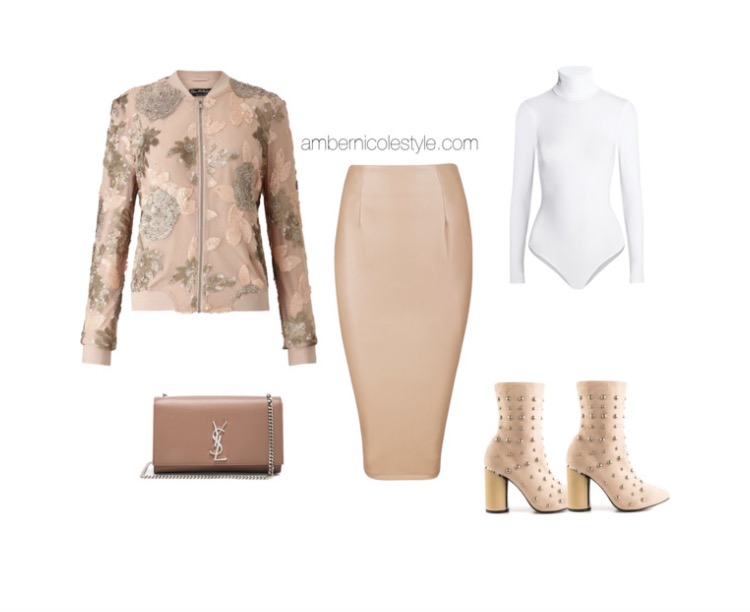 Next up is look for someone that may want to be a little more dressy! They may just be attending an R&B or jazz concert! You can still rock your pencil skirts in the Fall but now with a boot or bootie and a jacket like the look above. I paired a nude pencil skirt with a detailed bomber jacket, long sleeve body suit underneath, and studded booties. I kept it very chic and comfortable with a chunky heel!
Lastly is my favorite Fall outfit to wear…leather pants with a leather jacket! With this look, make sure you have on something warm underneath the jacket because it will definitely come off once you get inside the concert! For this one, I paired a suede, cut out body suit, but a long sleeve tee or sweater would be just as fine. Again, a pair of chunky heels with a platform and your cross body bag! Now your all set on getting dressed for your Fall/Winter concerts!