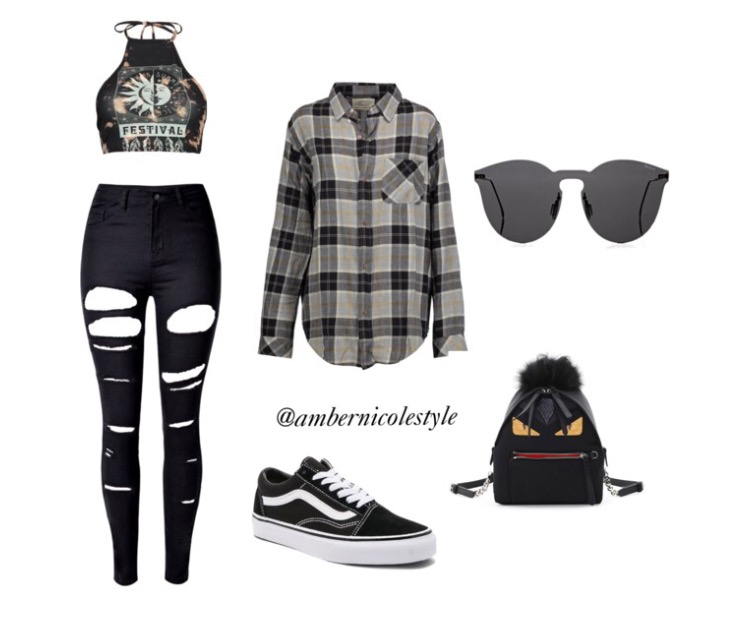 Is Cedar Point or Six Flags apart of your family plans this summer? Well if it is, I know your probably wondering what to wear! Dressing for an amusement park can be tricky because, of course, you want to be comfortable but still cute and trendy! I'm here to let you know being comfortable and trendy is in fact possible! Now, as much as I love heels and feel as if women should rock them everyday, they are a definite NO for an amusement park! A trip to cedar point is the perfect time to whip out those trendy gym shoes you've had for a while but still haven't wore because if your like me, we only wear gym shoes to work out! LOL! When I say trendy gym shoes, I mean the most popular ones that everyone are wearing like the Huaraches, Prestos, Vans, and for the people with a more expensive taste; you would probably lean more towards your Yeezy's, Chanel, or Balenciaga sneakers!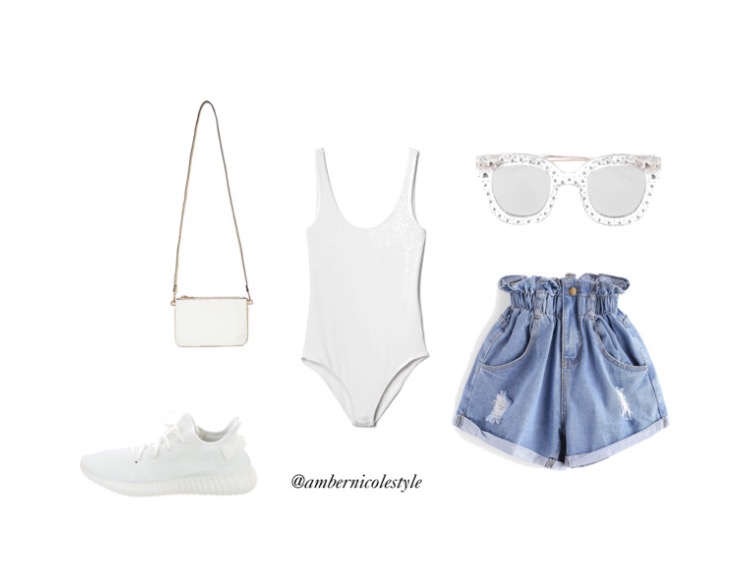 Shorts are perfect for an amusement park! Try these Rolled Hem Denim shorts or these Distressed Bermuda Shorts with a comfy white body suit, white Yeezy Sneakers, white small cross body bag, and an anklet! This look is clean, comfortable, and on trend!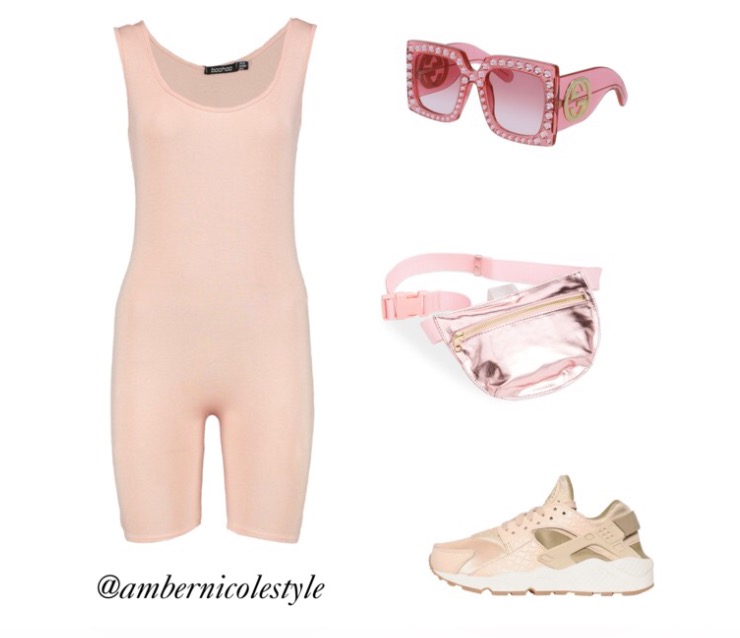 Another option would be a unitard! Unitards are really popular right now, they are in almost every store! They are definitely comfortable and its so much you can do with them, dress them up or down! Since we are at the amusement park lets dress it down! Pair your unitard with any matching color Nikes like these cream and pink Huaraches, a fanny pack, and over sized sunglasses!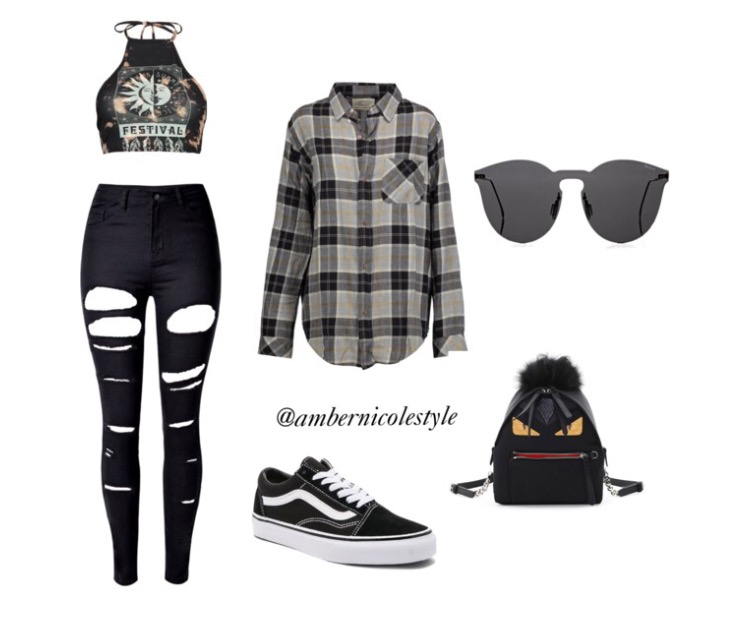 Jeans are perfectly fine as well! Pair some high waisted distressed denim jeans with a rock crop top, plaid shirt for the waist, Vans sneakers, and a matching backpack. Any pair of denim jeans would work with this look. You could try these White Super Distressed Jeans as well! I would even cuff my denim at the bottom for a more stylish look!
I hope this helps!!