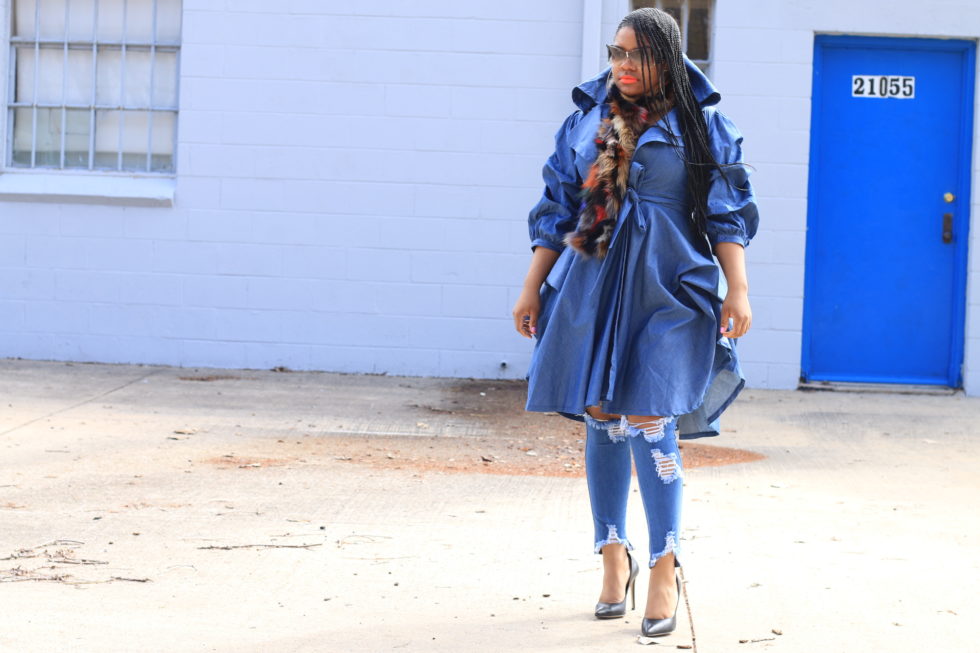 Its something about that "Denim on Denim" trend that I just can't get enough of! I'm not sure if it's because the trend is so easy and effortless to pull off, or am I just THAT addicted to denim?!? Lol!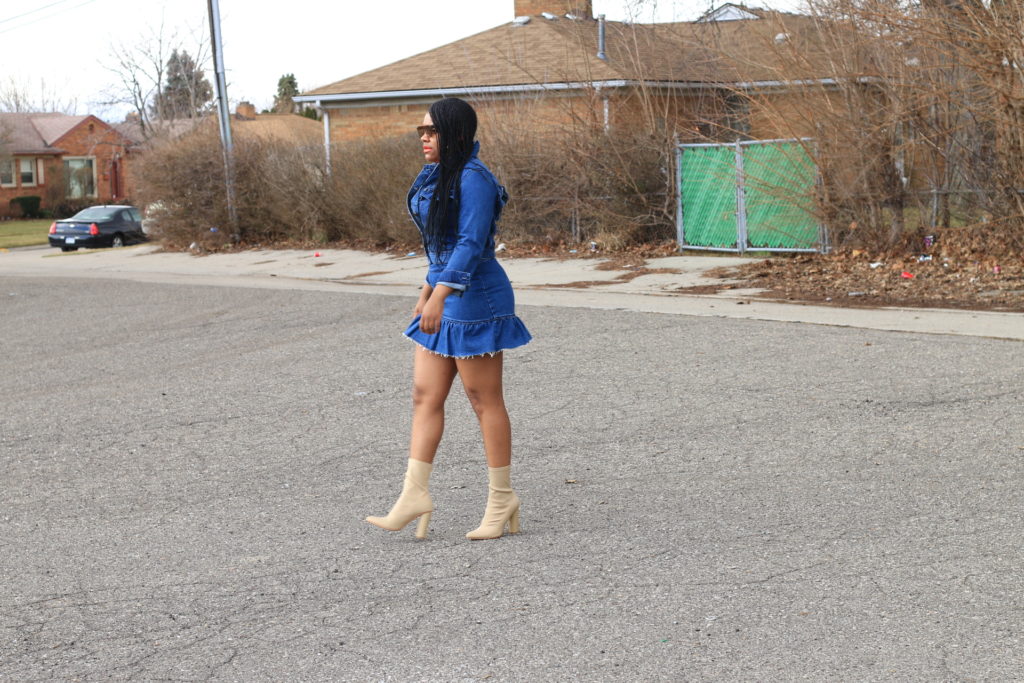 I am wearing a Ruffled Denim Jacket and skirt from H & M and shoes from Windsor.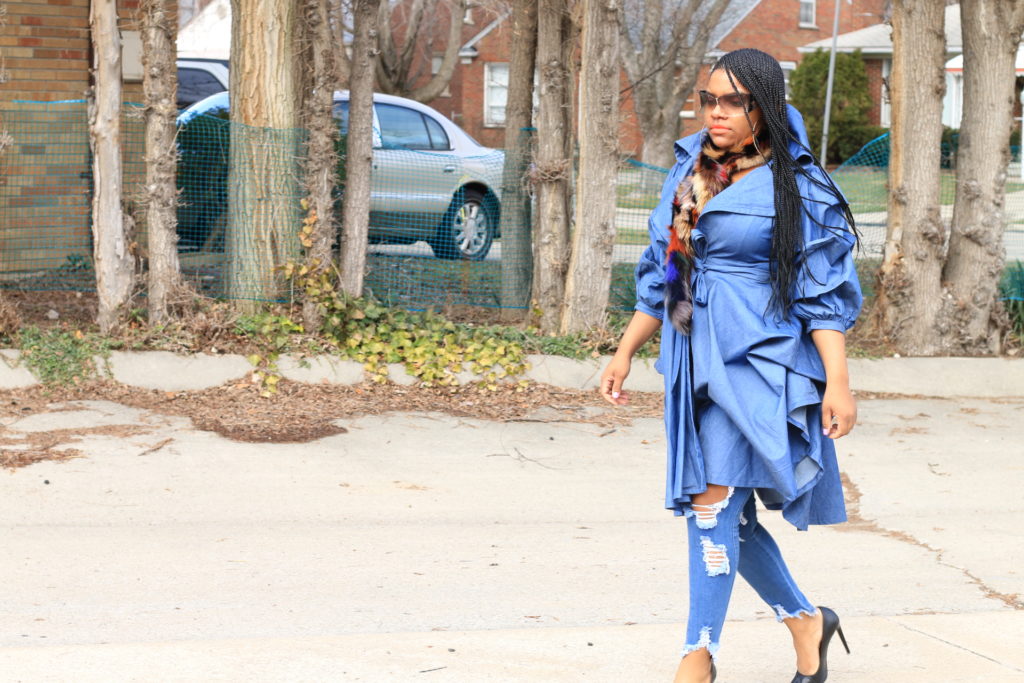 Here, I am wearing the Denim Trench from Kouture Styles and distressed denim jeans from Pretty Pieces.
Click here to get more Denim on Denim Inspiration!