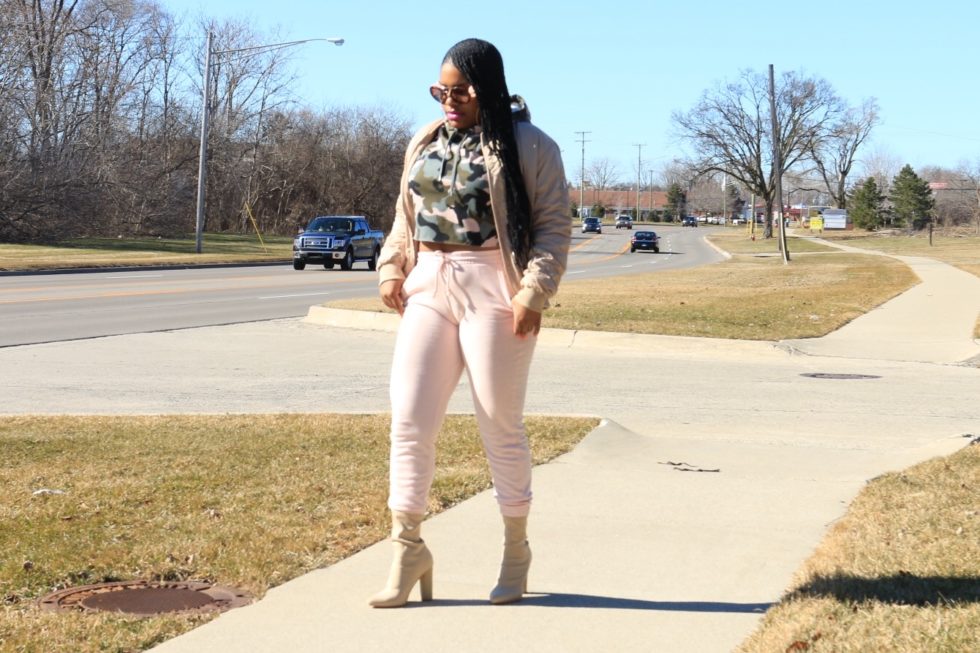 During this time of year the weather is so confusing. You don't know whether to throw on your fur and boots or a denim jacket and baby doll flats! I'm sort of used to the flip flop weather here in Michigan, so I am constantly checking the weather to see if we get any of those random warm days as we get closer to Spring! This past weekend, we finally got one of those days and of course I was prepared!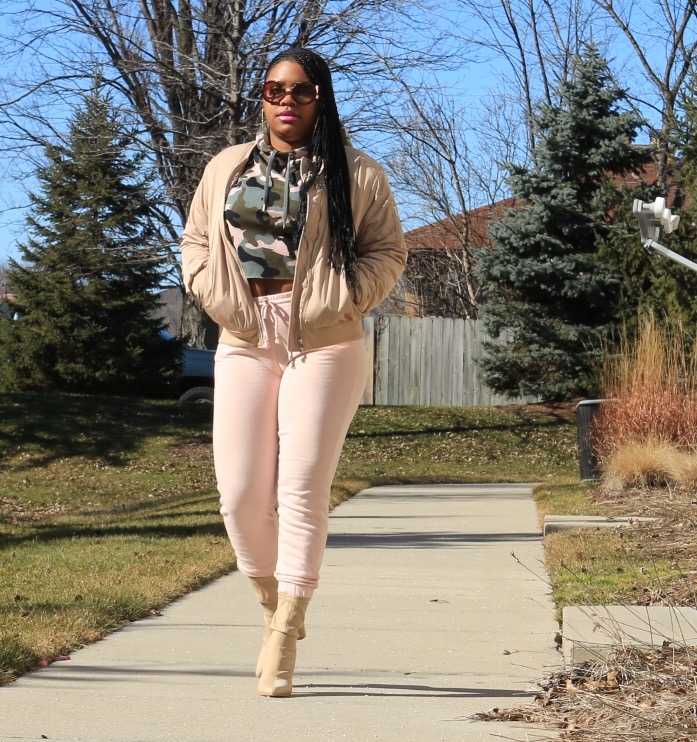 I snatched this outfit up from H&M during the holiday season while doing some returns/exchanges after Christmas. I tried it on and I really liked how the joggers fit and I decided to get out of my comfort zone a little with this crop top! I went for comfortable and casual and tried not over do it for our first random warm day of the year LOL! I paired these very trendy Nude Celebrity Night Booties with a pair of simple joggers, printed crop hoodie, and a nude bomber jacket.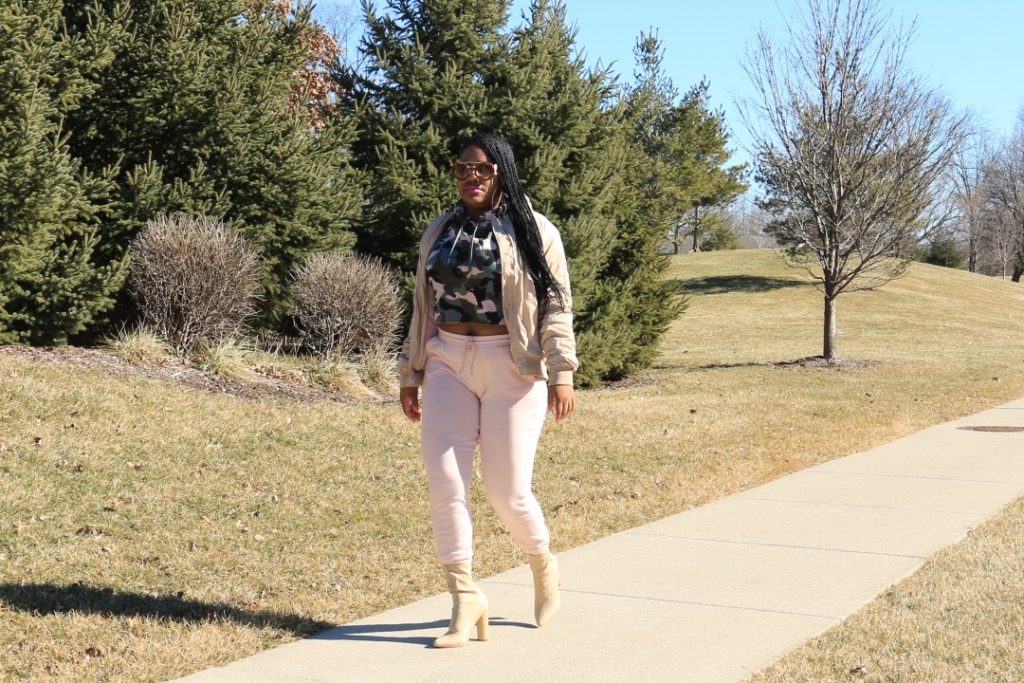 As you can see I still kept things warm, although I did have a peak of belly out, I still was smart to wear booties and a jacket! Usually when we get those random hot days, people rush to wear those maxi dresses or go out with no coat at all! This weather is tricky so I would prefer to still stay warm but of course not as bundled up as you would be if it was snowing. You can still be in the Spring spirit while staying warm by trying jackets that are not as heavy, pastel colors, and opt for booties instead of a knee high boot. Stay tuned for more tips on transitioning your wardrobe from Winter to Spring!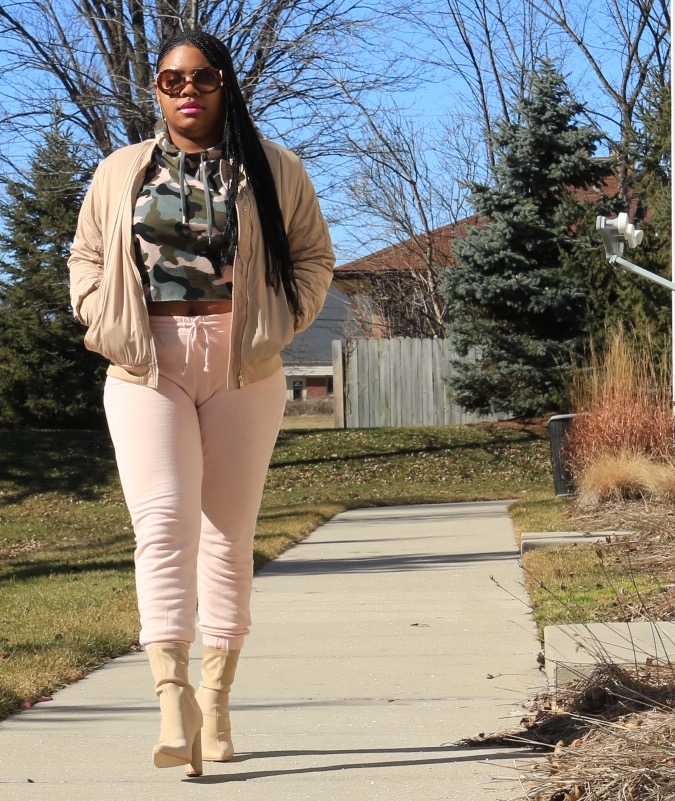 Photo Cred: DeAndre Dean