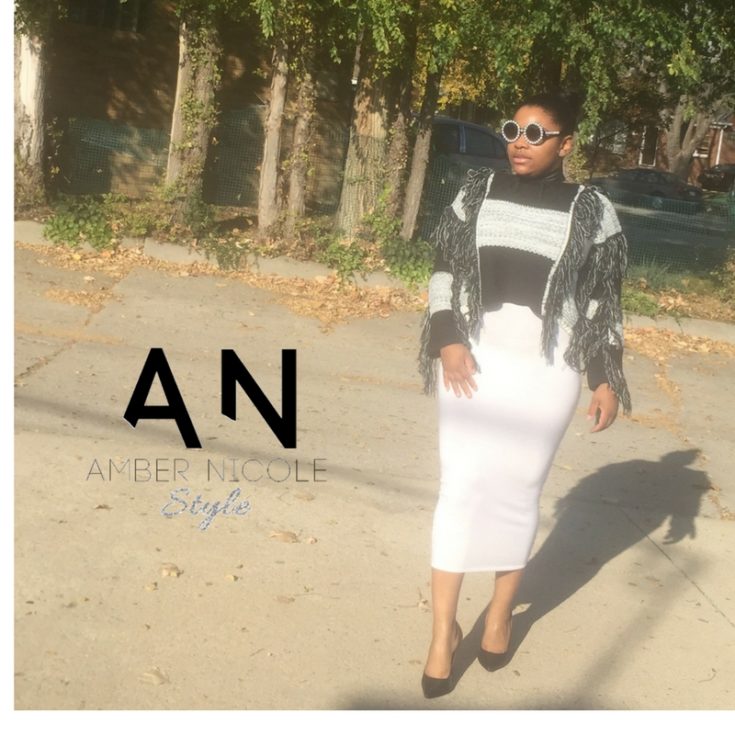 Soon as you see those leaves hit the ground, it's like all women across America immediately start searching high and low for the perfect fall boots, coat, and of course, sweaters! I love sweaters in the Fall! I have my simple, everyday sweaters and my chic, statement sweaters! When I say statement sweaters, I mean unique sweaters with fringe, embellishments, fur, or a funky color! Seeing that it is my career, I am ALWAYS searching the internet and stores for the best pieces to own. During my recent searches, I came across some really cool sweaters I would like to share.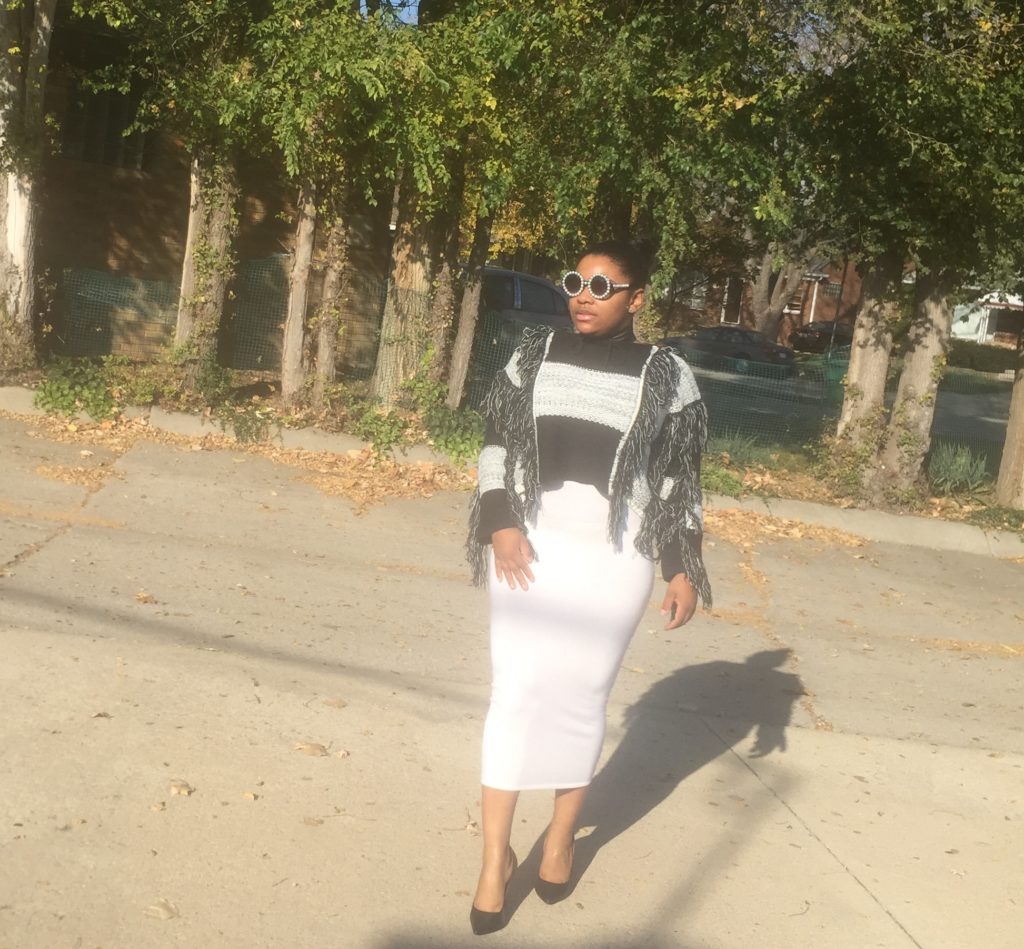 I scored this fringe sweater at my store, Kouture Styles! When I first saw it, I instantly knew I would pair it with my body-con midi skirt. Since it was crop and kind of over sized, it went perfectly with the skirt!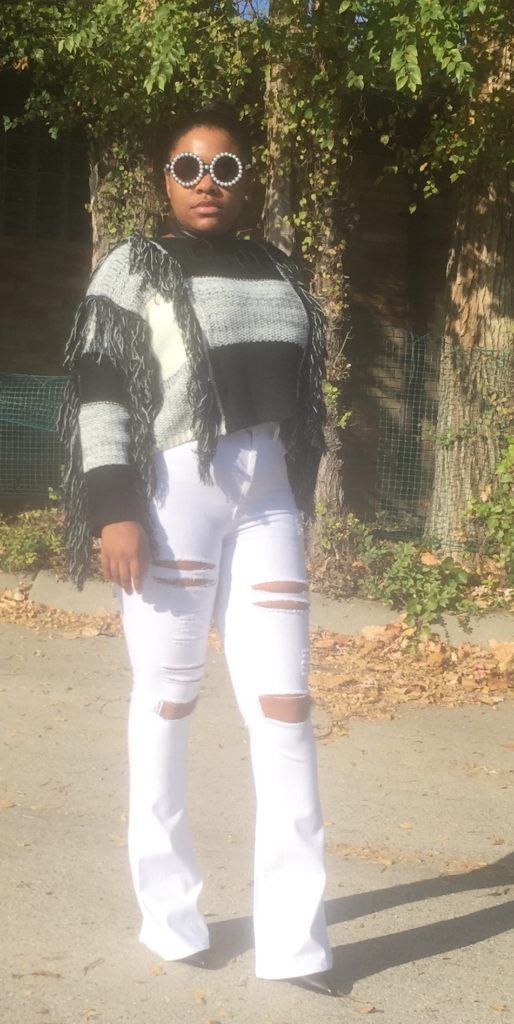 However, I knew I had these high waisted, distressed, white jeans that would go perfect with the sweater as well, so I gave this look a try! What do you think? Which look is your favorite?
Furthermore, here are more sweaters that I am currently crushing on: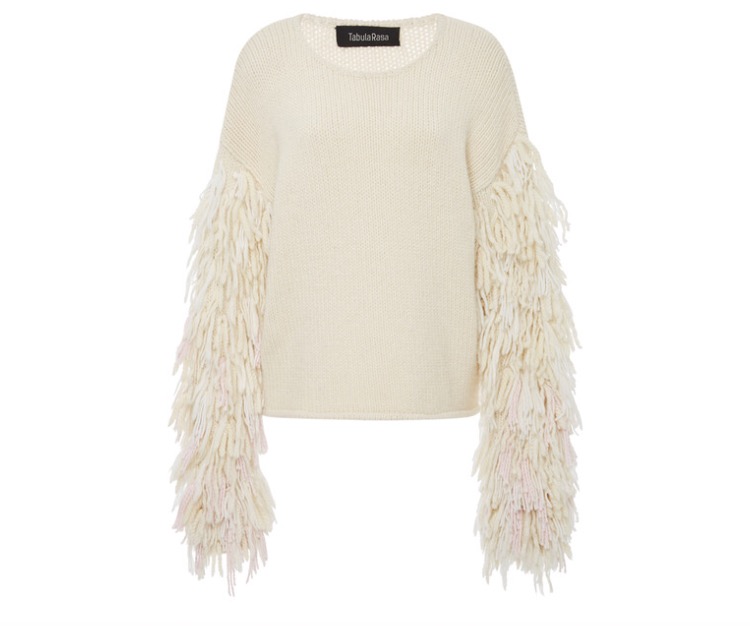 Tabula Rasa Karash Fringe Sleeve Sweater I'm thinking either high waisted shorts or mini skirt and fringe over the knee boots with this sweater, what do you think?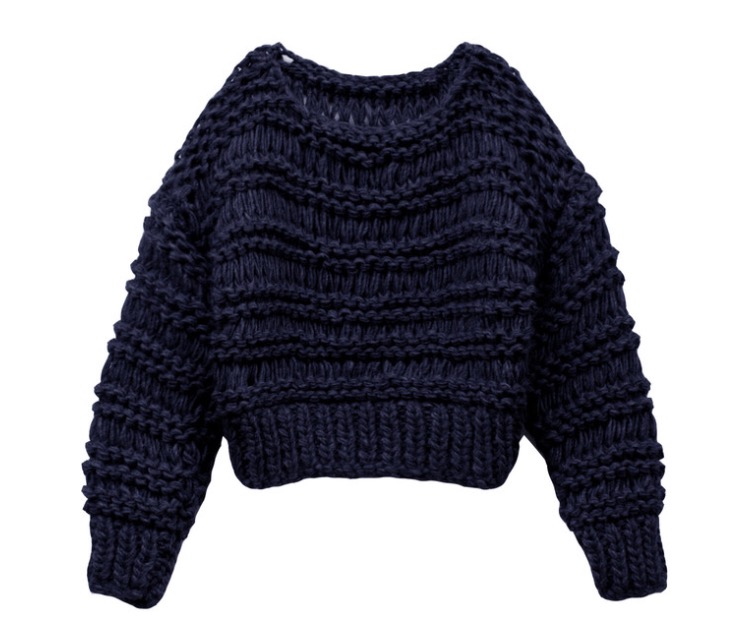 Von sono handmade knit sweater I love this color and I also love that this sweater is cropped!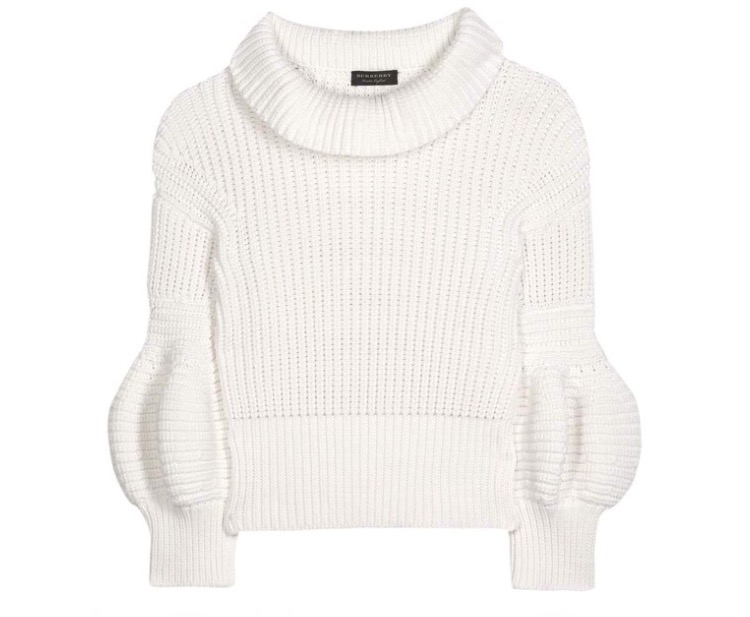 Burberry Cotton Blend Sweater This sweater is expensive, but so cute and chic!
For more sweaters and Fall pieces be sure to visit Kouture Styles.