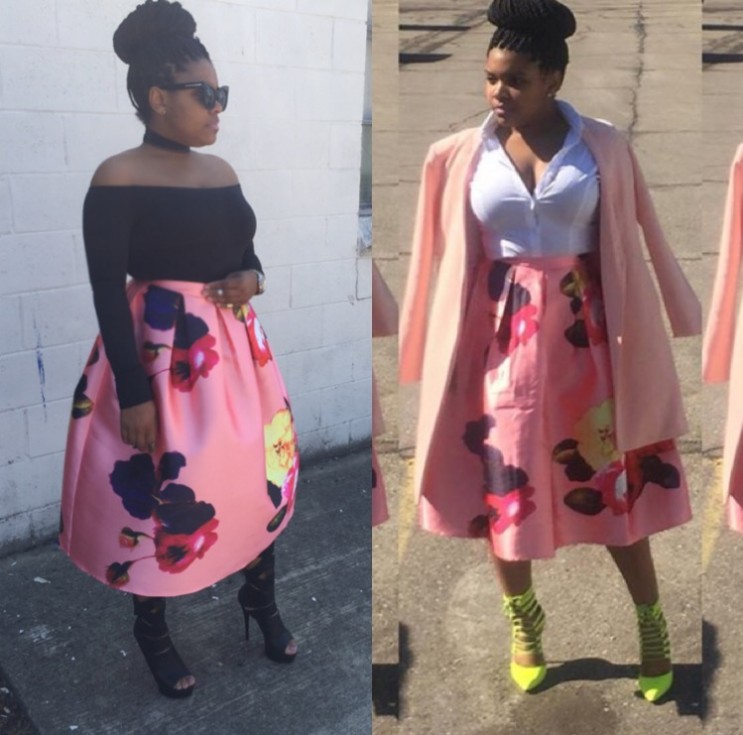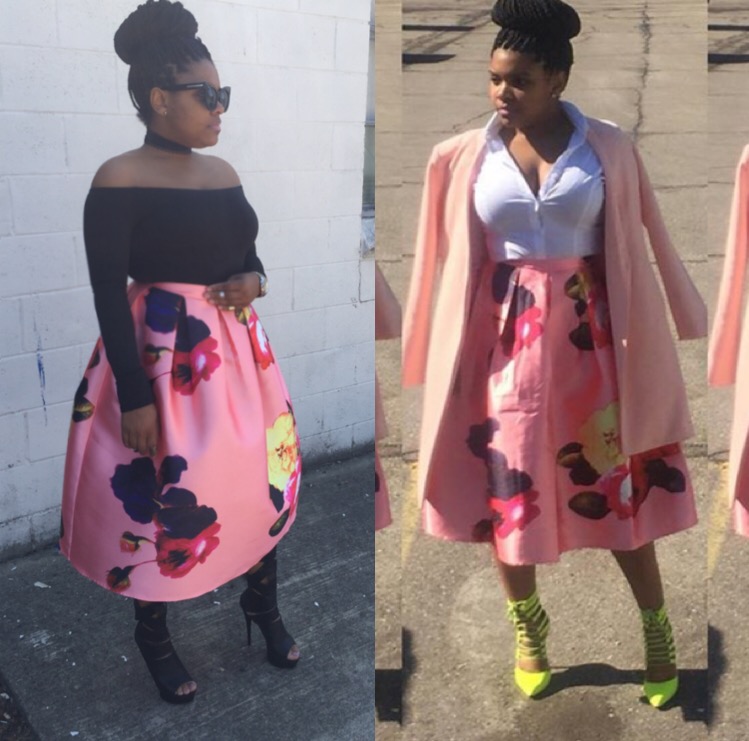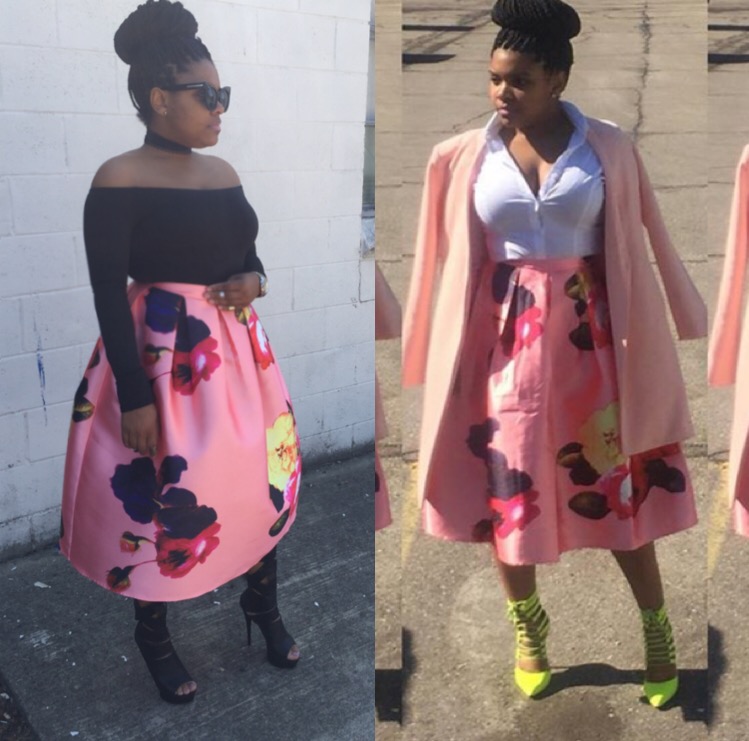 No closet is complete with out a few statement pieces! You know, the kind that are guaranteed to garner compliments! Not only that, but they are more easier to style seeing that it doesn't take much effort! When you are wearing a statement piece, generally, other parts of the outfit are to remain subtle.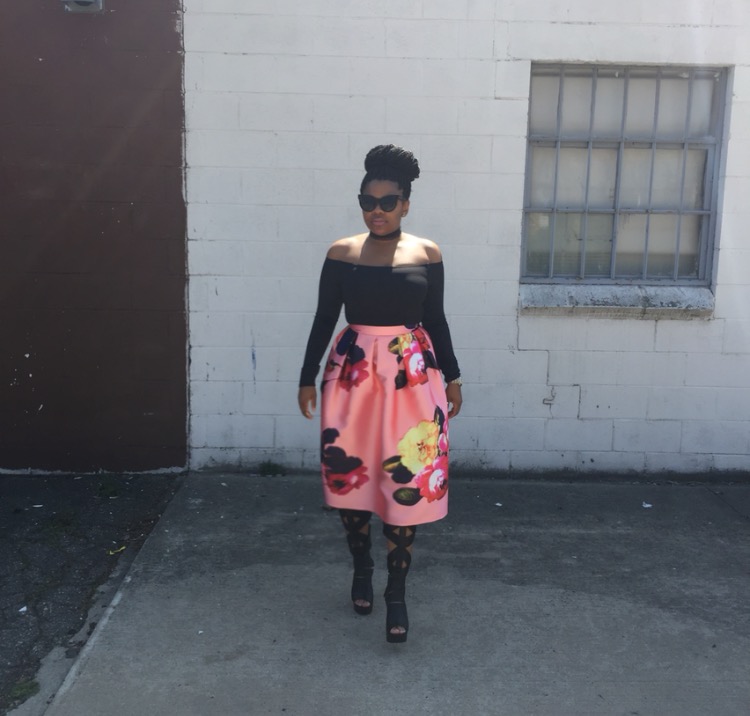 So! If you follow me on social media, you will see that I wore this Floral Print Midi Skirt for Easter a few weeks ago. Just yesterday, I wore this same skirt but styled it differently! For Easter I went for a "Spring-like" look with neon color shoes, a white button up, and a pastel pink over sized coat to keep things fresh and appropriate for the Easter Holiday. The next time I wore this statement skirt I paired it with a Black Choker Bodysuit, and Black gladiator heels. With the second look I wanted to keep the look classy but also add in a little bit of edginess with the black body suit and gladiator heels. I know I said to keep other oparts of the outfit subtle with a statement piece, but I couldn't help myself! Lol! I'm a stylist and I know how to pair pieces together and dress comfortably according to my personality and body type so I get a pass!
It is very necessary to invest in those quality statement pieces that doesn't take much to style and bring to a complete outfit. Not only do you save money, but you also save time by not having to go out at the last minute to find an outfit to wear. If you are having trouble with building a solid wardrobe with the right amount of statement pieces, click here to schedule a style consultation with me!